About eichelmann insurance agency
With over 12 years of experience, Eichelmann Insurance has become one of Texas's most trusted independent insurance agencies. 
Our Agency
Hi, I'm Eric, the founder of Eichelmann Insurance. I started this agency over 12 years ago with a simple goal: to help Texans protect what matters most to them. Since then, we've become one of Texas's most trusted independent insurance agencies. 
At Eichelmann Insurance, we understand that insurance can be confusing and overwhelming. That's why we take the time to listen to our clients and help them understand their options. 
Our team of experienced insurance professionals is here to guide you through the process. We'll work with you to find a policy that fits your needs and budget.
Eichelmann Insurance believes that exceptional customer service is the foundation of our business. We're committed to building long-term relationships with our clients and are always here to answer any questions you may have.
Thank you.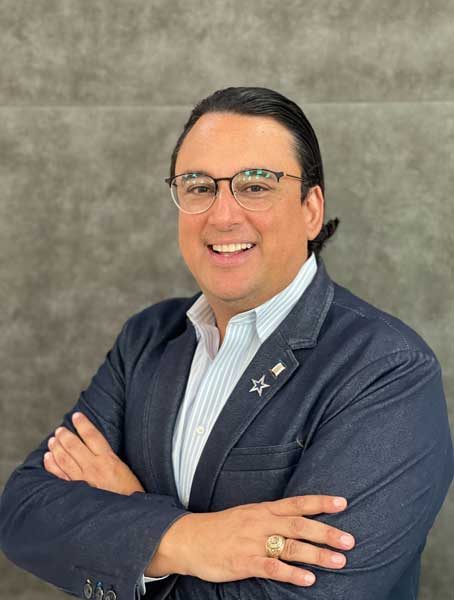 Frequently Asked Questions
What types of insurance do you offer?

As an agency, we offer various insurance options to meet your needs. These include auto, home, life, health, and business insurance. We'll work with you to understand your unique situation and find the right coverage for you.

Do you offer personalized service?

Absolutely. As a local agency, we pride ourselves on offering personalized service to each one of our clients. You're not just a number to us – we take the time to get to know you and your unique needs, and we're always here to answer your questions and provide guidance when you need it.

How do I get started with insurance?

Getting started with insurance is easy. Just give us a call (469) 262 2204 or send us a mail, and we'll be happy to walk you through the process. We'll gather some basic information about your needs and provide you with a range of options to choose from. We'll also be here to answer any questions you have.

What happens if I need to file a claim?

If you need to file a claim, we're here to help. We'll guide you through the process and work with the insurance company to ensure your claim is handled as smoothly as possible. We're committed to providing you with the support you need during a difficult time.
How can I be sure I'm getting the right coverage for my needs?

At our insurance agency, we take the time to listen to your needs and understand your unique situation. We'll work with you to find the right coverage for you, and we'll always be available to answer any questions and make adjustments as needed.

How can I save money on my insurance premiums?

There are several ways to save on your insurance premiums, including bundling multiple policies, increasing your deductibles, and taking advantage of discounts available. We'll explore these options with you and help you find the best ways to save without sacrificing coverage.

What's the difference between a deductible and a premium?

Your deductible is the amount you'll pay out of pocket before your insurance coverage kicks in. On the other hand, your premium is the amount you'll pay each month or year for your insurance coverage. We'll explain these concepts in detail and help you find the right balance between a lower deductible and a lower premium.
At Eichelmann Insurance Agency, we make it easy to get started with free Quotation Insurance in Dallas. Our experienced agents get the best coverage for your Insurance in Dallas, TX.
QUOTE NOW
Testimonials from Google Reviews
Super servicio, muy buena asesoria y recomendaciones, te regresan la llamada. Blanca super amable. Definitivamente lo recomendaria. Super service, great advise and recommendations. They always call you back. Blanca is super nice. Definitely Ill recommend them.
damaris santos
6 June 2023
Great Team! Great customer service! Best rates!
Edmundo Gonzalez
27 February 2023
Jessica was very helpful... great Customer Service !
David Cabrera
25 August 2022
Excellent Service, very fast and easy. Thanks Karen N.
jeffrey willis
20 June 2022
I was very surprised on the results; I didn't know about how many discounts were available to me. This is the first company that really cared. The owner took the time at the end to introduce himself and gave me great pointers for my kids that will start driving in one year. There are great apps to stop in browsing or texting while driving. (A MUST) Thanks Again! I am guilty sometimes as well.
Francy McComsey
18 June 2022
Had a great experience with Eichelmann ….. they made the process of helping me find the best auto insurance and renters insurance. Thanks to Abraham for the big help financially on the best affordable pricing!
Austin Alford
16 June 2022
Fantastic service and nice people to work with.
Great team and customer service! I have been a client for a few years now, and they have one of the best quotes in the DFW area. A special thanks to Abraham for the efficient and customized service he provided my family and me. I couldn't ask for better.